Meet Catchtrial & Fastrial!
Forget the issues and costs related to server problem, version updates, service availability and backups!
Catchtrial and Fastrial will drive the integrity and efficiency of your clinical study. Everything you need, you have at your fingertips using this dynamic advanced data capture Technology.
---
Why Catchtrial®?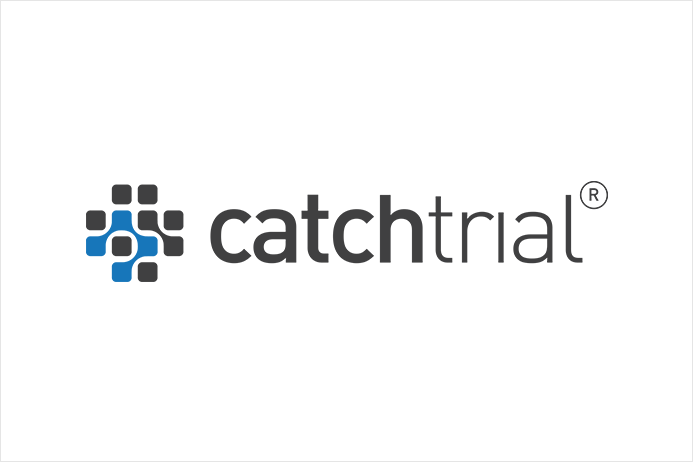 Catchtrial® is a powerful complete multilanguage data management system facilitating the process of collecting and managing data effectively from multi-site clinical investigations.
Affordable and attractive price.
Fully adaptable to the requirements of your project.
I-cloud based programs – no installation is required.
Can be operated quickly and easily on any device and web browser.
Build studies rapidly instinctive and programming-free.
File encryption, state of the art infrastructure and automatic data backup enables high tech security for your data.
Meets or exceeds all global legal regulations and the international standards on clinical studies.
Key Features of Catchtrial:
Industry's leading electronic data capture software offers:
CRF: Easy-to-use solution for top quality and real time analyses on study data base.
Data Validator: Maximum efficiency with smart alerts and checks for safety and compliance checks.
Report Builder: Automation of data analysis for superior results control and interim report. Empowering faster and more accurate data entry.
Core Lab Images: Advanced technology ensures unprecedented speed for data access and image transfer. Conversion from paper CRF to Catchtrial.
Safety Adjudicator: Automated safety summaries to expedite endpoint assessment by CEC and DSMB.
Catchtrial®Randomization: Catchtrial's Randomization section allows for automated randomization assignments and schemas with unlimited variables in the EDC platform.
Simple module Instantly generates mid-study updates, list of missing data and protocol violation.
Cost Effective Solution: No monitor visits to sites, shipments of paper CRFs and paper queries and avoid remote double data entry to save invaluable time, resources and money.
And much more……………………. on demand
How does Catchtrial work? Get real experience:
---
Why Fastrial®?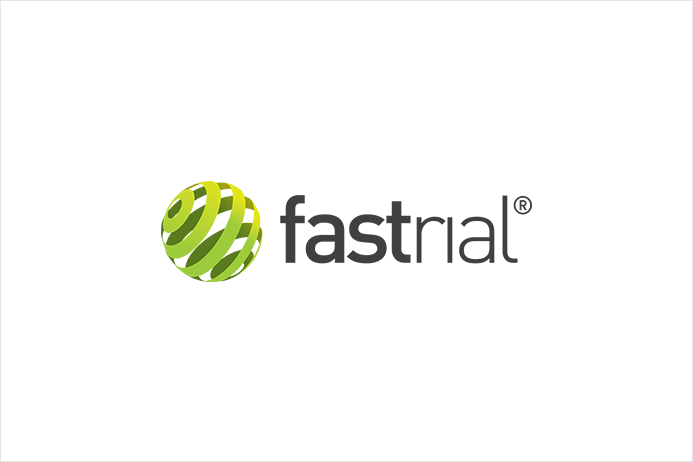 Fastrial® eCRF Builder allows you to create e CRF through simple and intuitive visual editor based on a library of screens and easy customized forms with speed and efficiency and without any technical skills.
Benefits of Fastrial:
The Real Solution: Easy to use composer to create, deploy and manage studies. Don't need to plan weeks in advance.
Create, Clone and Publish: Eliminate EDC programming by using Fastrial. A user-friendly graphical interface allows even the less experienced users to design study CRF quickly and efficiently. Create your own reusable fields and field groupings and clone them as many times as you need.
The most configurable, secure, compliant, and structured solution.
Designer Module to manage eCRF design autonomously.
Pay what you need" strategy: A cost-effective solutionbased on its flexible and expandable architecture designed to adapt every budget.
Key Features of Fastrial:
The following features will guide you making the study setup safely and effortlessly:
"True DIY Technology": "drag-and-drop" interface allows a wide selection of field types and formatting options.
Online Library: Powerful easy to use cloud-based eCRF builder empowers to get access to an online library of preconfigured field types. Customize any existing forms with study-specific requirements to create your own library.
Intelligent automation: Create intelligent data entry forms with built-in secure and validated logic. The intuitive interface lets you build simple to complex CRF in a matter of days and eliminate the risk of compliance issues and errors relying on pre-configured features.
To realize the functionality of Fastrial:
Try 30 days free trial: https://www.fastrial.com/free-demo/